I have had the privilege of teaching in the classroom and online of over 1,500 students at UCLA Extension, California State University Northridge, Woodbury University and Mount St. Mary's University. This in turn, has contributed to a diverse education on my part in terms of student demographics and variety of subjects. I have enjoyed teaching and mentoring students of various age groups, educational backgrounds, and nationalities from all over Los Angeles, United States and across the globe. 

I mentor creative professionals and students to guide them through the process of career and graduate school preparation. I design customized flexible structures to help:
- Develop a personal creative voice through design of meaningful portfolio pieces 
- Design of the content and style of the professional package including résumés,
  cover letters, business cards, websites, portfolio presentations, promotional pieces
- Prepare for the ​interview process
- Prepare for graduate school statement of purpose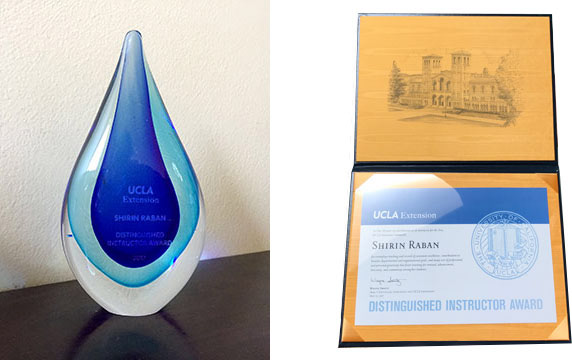 Selected as Distinguished Instructor of the Year 2017 at UCLA Extension
I believe a teaching structure that fosters flexibility, playfulness, fun, curious questioning, and allows for making mistakes, brings out people's best. Trust creates a ripe environment for students to leave their own vulnerabilities and focus on goals larger than themselves. It makes them motivated to "see" as Inge Druckery explains. Sharing is a pleasant and enjoyable experience that can lead to long lasting friendships and mutual understandings: the main ingredients for innovative thinking and creating new ways of problem solving.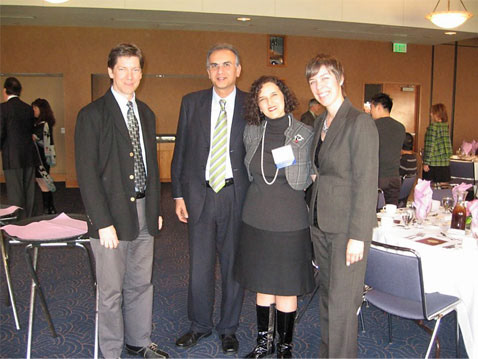 Selected as Distinguished Instructor of the Year 2010 at UCLA Extension
Before I started teaching at UCLA Extension in 2007, I had been a perpetual continuing education student here for just about 15 years. Courses I have taken from Photoshop to Typography to Handmade Book Structures have had a tremendous impact on my outlook and methods of teaching, including emphasis on sketching and quick prototyping in preparation for good design. 
At UCLA Extension I teach both online courses and traditional classrooms. My courses and short seminars cover the history and practice of graphic design and include topics such as Design, Branding, Packaging, Print Production and Strategic Thinking.
I explore possibilities with students to help them discover a personal creative voice through their portfolio case study creations. I emphasize phrases such as, "I wonder what would happen if?" and challenge students to make informed decisions in choosing methods and materials that are meaningful to the concept and context of the visual messages they intend to communicate.

Here, I also mentor students through a strict six hour structure where I write up a curriculum that allows for a limited project to be developed. Based on the schedule, I meet with the student face to face or online for 5-6 sessions. 
As the UCLA Extension AIGA faculty advisor, I have participated in AIGA Design Committee meetings, and worked with student presidents to bring in cutting edge speakers such as Fred Dust of IDEO on design thinking, Terry Stone on design writing, as well as taking students on field trips to Hammer Museum's Now In Production Graphic Design Exhibit, Natural History Museum for presentation on new branding by KBDA, Petrula Vrontikis Design Office, Duff Cake Shop, and ABC Television Studios.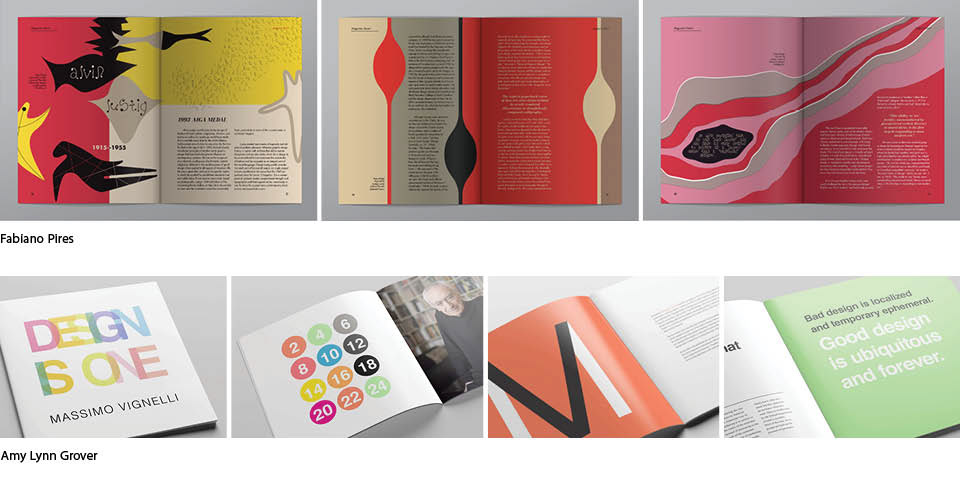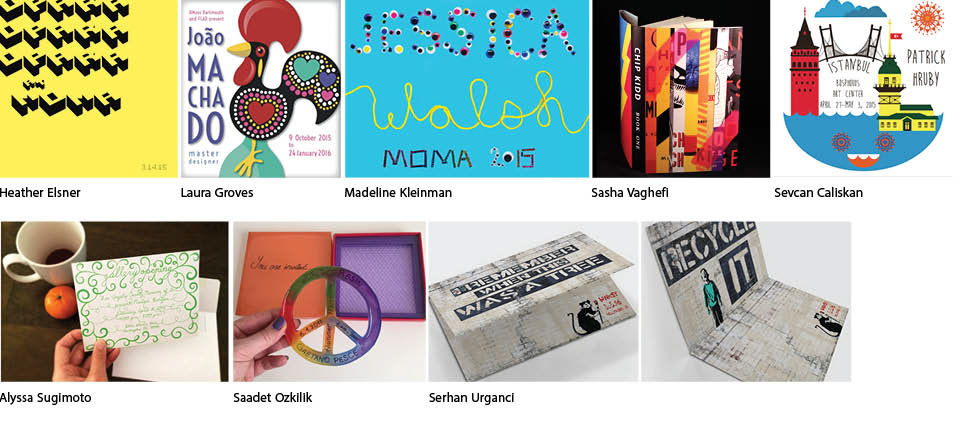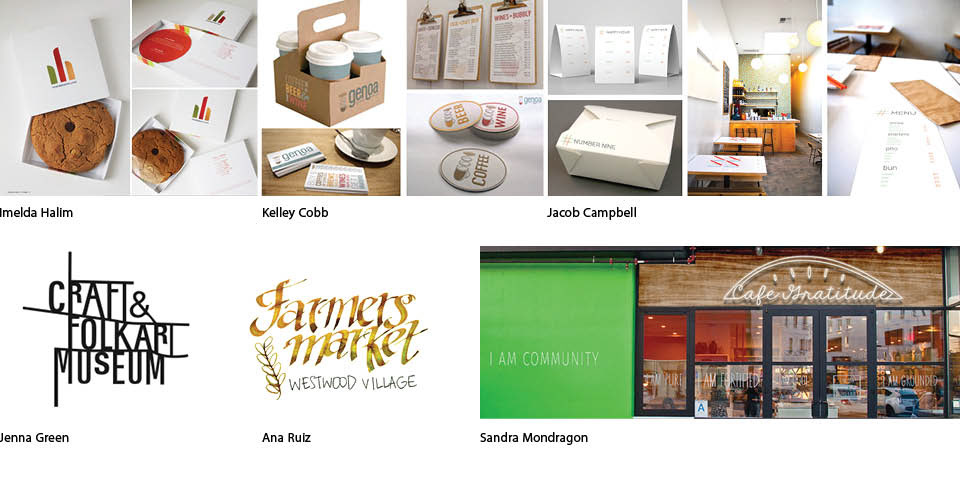 California State University Northridge (CSUN)
I started teaching at CSUN in 2008 as a professional package designer and continued to lead students in creating professional portfolios of their design and artwork. Coaching students to find their creative voice and purpose, inspired me to embark on my own journey that led to a Masters degree in visual anthropology and making films about cultural identity, artistic expression and education. Today I also teach courses in history of design, as well as design, computer graphics and strategic thinking seminars. 
I am a huge proponent of collaborative projects, design thinking and the combining of tactile and computer skills. My Basic 2D Design course includes students from across various fields of art and design, engineering and social sciences. This allows for cross-disciplinary collaborations and friendships that carry student projects above and beyond expected topics of instruction. I design flexible and innovative curriculums that allow for students to find their own creative voices, and to create close friendships through collaborative design research and presentation preparations.
For my course in History of Graphic Arts at CSUN and UCLA Extension, my students participated in the Treasure Hunt research initiative created by Louise Sandhaus. For this project, groups of three students worked together to find, scan and record articles about California designers in archives of design journal print versions from 1946-1986. They followed up by presentations and creative design projects.
My background as a UCLA Extension instructor, lifelong student, and AIGA faculty adviser who invites guest speakers, spills over to what I teach at CSUN and vice versa. This, I think is an authentic interdisciplinary practice. Being an ethnographer and filmmaker has also been very influential in my design practice as well as teaching students to see things from various points of view and to pose critical questions that help them explore research and problem-solving possibilities before they venture onto the design development process. 
I have invited to CSUN, guest speakers with backgrounds in gallery curation, social media, entrepreneurship, filmmaking, history of graphic design, fine arts, and animation.