Shirin
Raban is an award winning graphic designer, cine-ethnographer and educator. Shirin utilizes storytelling techniques in a variety of media such as print, film and web for effective visual communication. Ms. Raban collaborates with design and marketing teams to create visual branding, packaging and advertising for clients such as Mattel, Fox Family Channel, Korbel Champagne, Herbalife, Sadaf Mediterranean Foods, and Fuji San Asian Foods among others. She also creates integrated lifestyle brands for independent clients such as Serengeti tea Company and The Daily Shake. Her work for Okami Asian Foods is published in the Big Book of Packaging, and her Corporate Identity Design won second place in the American Design Awards. 
Ms. Raban received her MA in visual anthropology from University of Southern California and her BA in graphic design from California State University Northridge. She won the Viewer's Choice Award for the USC Shoah Foundation Student Voices Short Film Contest. Her ethnographic documentary, "The Fifth Question," on the evolving cultural identity of first generation immigrants in postmodern Los Angeles was screened at USC School of Cinematic Arts, USC Hillel, UCLA Hillel and Adat Shalom. She created the promotional short film, "VAPAE: The Making of a Teaching Artist" for the UCLA Arts and Architecture Art Teaching Minor program. Shirin continues to create films that address the topics of identity, culture, art and education. She is currently working on the documentary, "Mr. Harooni" about the transformation of an outside shell artist who moved to the United States after thirty years of art-making in Iran.
Ms. Raban mentors design students and professionals in career and portfolio preparation, and is a design instructor at UCLA Extension and California State University Northridge, where she teaches courses in the history and practice of graphic design. Shirin is the recipient of the UCLA Extension Design Communication Art's 2010 and 2017 Outstanding Instructor Award. She has served as the UCLA Extension-AIGA Student Group Faculty Adviser, and on the Los Angeles Youth Orchestra Board.
UCLA Extension (2017)
Selected as Distinguished Instructor of the Year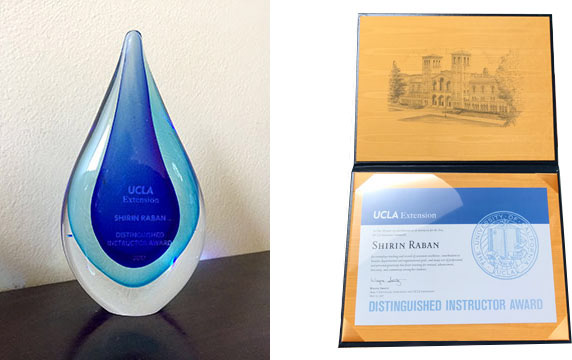 THE BIG BOOK OF PACKAGING (2011)
​Published package design for Okami Foods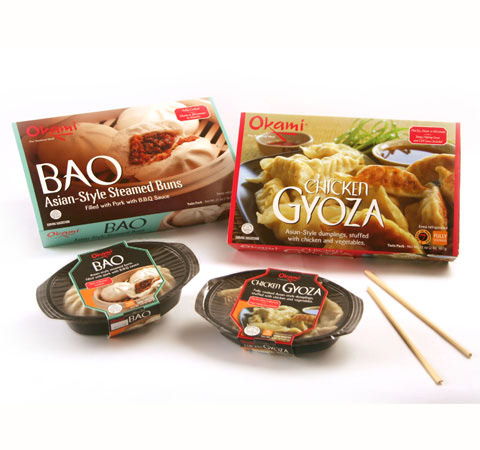 AMERICAN GRAPHIC DESIGN AWARD 2008
​Branding & Package Design for Sadaf Foods Halva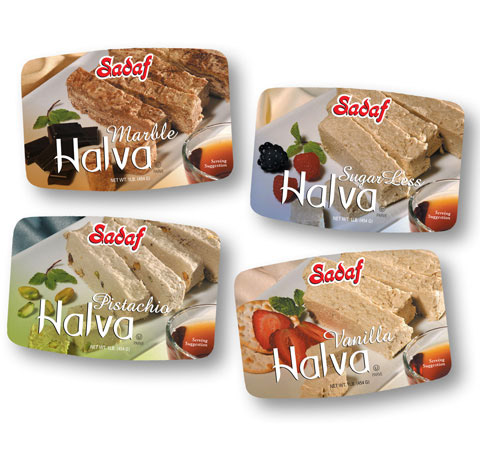 UCLA EXTENSION STUDENT ART SHOW 
​Best Use of Typography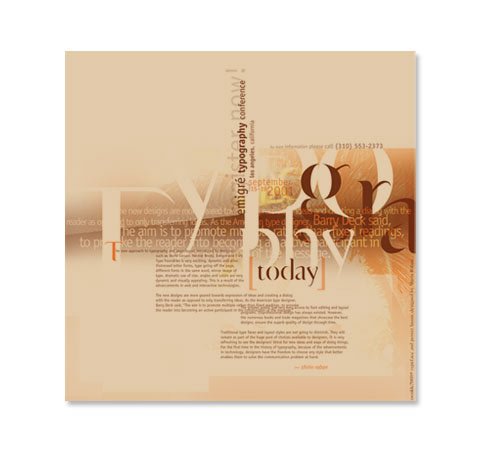 "I was lucky enough to work with Shirin at Mattel and found her to be a top-notch creative with great design, branding and packaging knowledge. She's filled with innovative ideas and is always willing to go that extra mile on projects and for people. She's a true professional and is a joy to work with. After she left Mattel we continued to work together on various projects and I always look forward to collaborating with her."
 
Shirin is a pleasure to work with! She's not only talented and extremely creative, she's energetic, insightful and always professional. We worked together on a billboard project and I found her to be a truly inspiring colleague. I hope I get the chance to work with her in the future.

–Julee Shapiro (Copywriter, Mattel Toys)
 
---------------------------------------------------------------------
Shirin's graphic designs for the Los Angeles Youth Orchestra have created a new level of excitement and respect for our organization. How rare that a graphic designer excels in so many formats!  Shirin's  logos, invitations, posters, and brochures all inspire a "wow" effect from everyone that sees them. I am struck by her flair to intuit the heart of the message we are after, and then to create striking visuals that bring that message to such life.

–Russell Steinberg (Artistic Director, L.A. Youth Orchestra)
 
---------------------------------------------------------------------
Shirin is a solid designer and her "can do" attitude is a big plus. She is devoted to her craft and finds unique solutions to a variety of assignments. She is a pleasure to work with and would be an asset to any organization fortunate enough to work with her.

–Andrea Bell (Supervisor: Art Director, Radical Communication)
 
---------------------------------------------------------------------
Working with Shirin to develop a flyer for my Boot Camp was a pleasure. She is creative, professional quick, and enjoys her work. Shirin listened to my ideas, understood my needs and came up with a design that targeted my audience perfectly. I know that the success of my camp this summer was helped by her work.

–Mitch Newman (Client: Founder, Hilltop Boot Camp, LA Phil 1st violinist)

---------------------------------------------------------------------
Upon our decision to improve our company's branding and expanding our product line to gain a competitive edge, there were several qualities we identified that were most critical to us. Understanding our industry, creatively incorporating our views and ideas, and working closely with us toward a timely fulfillment.  Shirin surpassed our expectations on all accounts. We've received countless compliments from consumers and distributors and I look very forward to continue working with her on all our designing needs.

–Jason and Mark Rofeh (Client: Serengeti Tea Company) 

---------------------------------------------------------------------
Shirin was my mentor for a quarter while I was studying at UCLA Extension. She helped guide me through the completion of my first full case study of a logo redesign. I really enjoyed working with her because she really knows the branding field and posed great questions for me to answer during the whole process, which helped me learn a lot. I was extremely happy with how the project turned out thanks to her guidance." August 9, 2011
 
–Ryan Lyse (Mentorship Student, Branding Case Study, UCLA Extension)
 
---------------------------------------------------------------------
I feel like I'm already learning a lot in this class! I previously thought designing logos was extremely difficult because they were created based on name and image alone. But here, I've learned to ask questions about the core values of the company, know what the client wants to convey in the logo, who is the audience/customer, etc... And although designing logos is not an easy task, it's much easier after having to consider the answers to these questions, and more ideas can come to mind while drafting potential designs for a logo.
 
– Stephie Sajor (Logo design class UCLA Extension)
​---------------------------------------------------------------------
​Dear Shirin, Your class was so helpful for me this past semester.  I really benefited from the lectures on interviewing and resumes, and all the group work. I applied for Anthropologie and am now a part-time employee there! (I did what you said, I created a vintage inspired resume and folder (handmade). You were right about going out and "Just doing it" once you know what you love.  I also created an artistic resume and spread sheet of some of my make-up designand have an interview with Clinique.  

Thanks again, your class was such a great experience for me.  I've really learned how to sell myself by going the extra mile with the resume and overall presentation.

–Jackie Burch (Illustration student, Senior Project, CSUN)
 
---------------------------------------------------------------------
Shirin, All the assignments you have given us have been so relevant and helpful for my career.  I know it was hard for you to figure out how to accommodate such a wide variety of fields of study.  Somehow, you really pulled through and managed to organize the class in a way that was beneficial and relevant to each one of us.  I hope you teach this class again in the future.  I was fortunate to have been enrolled in your section.  Not all professors genuinely care about the student's needs as you do.  Thank you!

–Jessica Pride (Fine Arts student, Senior Project, CSUN)

---------------------------------------------------------------------
I really liked your encouraging style of teaching. I know design is about solving problems, but it's still filled with very sensitive creative types, so encouragement and gentle criticism is very helpful. I think everyone can agree that when a teacher gets excited about and appreciates an aspect of a student's work it feels really great -- and it makes a student want to work even harder.

–Dylan Stewart (Online Logo Design student, UCLA Extension)
 
---------------------------------------------------------------------
I loved learning about packaging. It has opened a whole new world for me noticing packages EVERYWHERE! Everything was well organized and the progression of projects is very logical. Each step builds on itself to a final piece without being overwhelming. I had a fun experience in this class. Hopefully, I will be able to create some packages at work. Thank you Shirin!

– Carolann Jerome
​(Online Package Design student, UCLA Extension)
 
---------------------------------------------------------------------
This was one of the better online classes for a computer program I took so far. I thought the video lessons were very well done and the assignments were challenging but I learned so much from it. I had never used Indesign before and I'm feeling very confident with it now.  Thank you so much for showing me how to use InDesign .

– Linda BootIn (Design student, UCLA Extension)